Featured Fort Leonard Wood Region Attractions
EXPLORE FLW BUCKET LIST PHOTO CONTEST
2023 Photo Contest Winner
Sammy Windham
Managing Broker
Cox & Co Realty, LLC 
#ExploreTheFort A breathtaking view from our immaculate, full hookup campsite at Boiling Springs Campgrounds in Dixon.
We can't wait to go back! 🏕️ 🎣 🛶 ☀️
— at Boiling Spring Campground, LLC.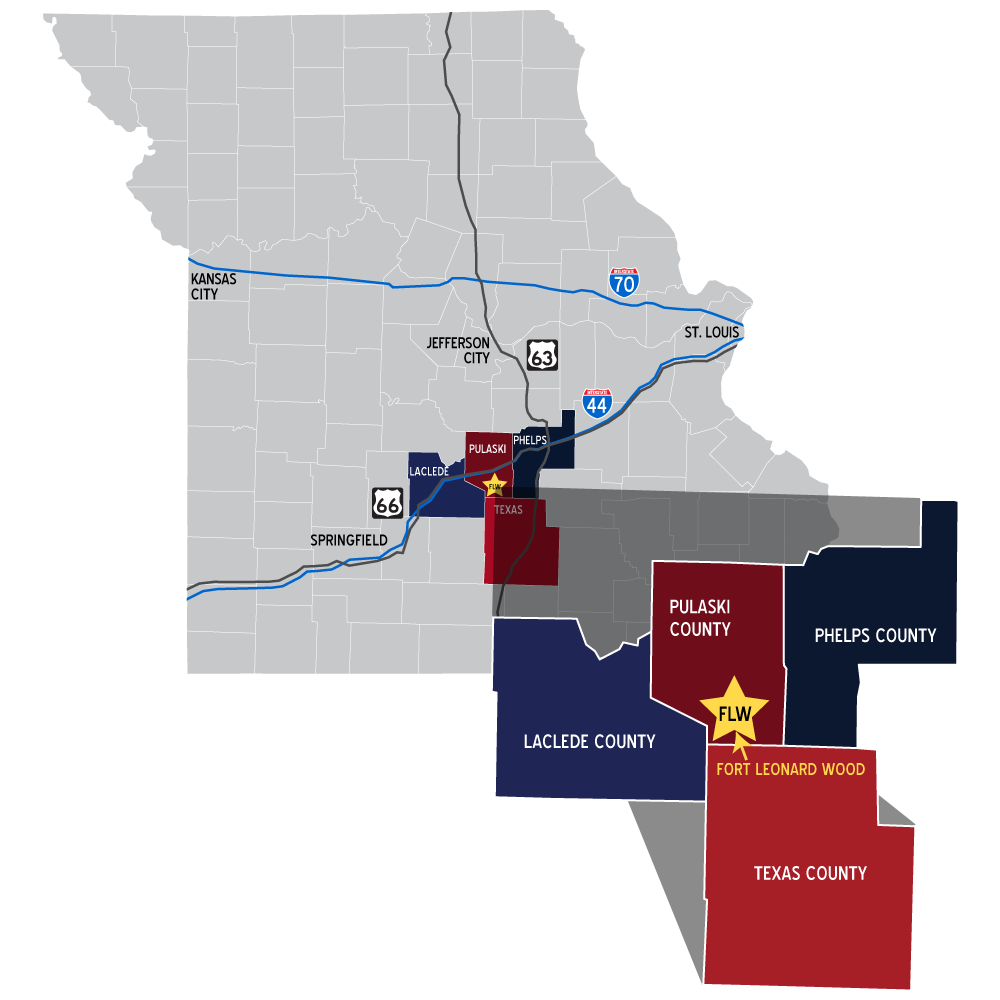 Explore the Fort Leonard Wood Region
Whether visiting for business or pleasure the Explore Fort Leonard Wood website is your guide to the best restaurants, hotels, attractions and outdoor recreation the region has to offer. Start exploring today to plan the Ozark experience that is perfect for you!
Friendly, hometown charm mixed with a patriotic feel; our Fort Leonard Wood Region is the perfect embodiment of the back to basics mindset with a modern twist. 
Our Region is made up of four counties covering over 3000 square miles. We are central to Fort Leonard Wood and include Pulaski County, Laclede County, Phelps County, and Texas County. Our region is home to the internationally popular historic Route 66, scenic rivers, interesting caves, unique museums, exciting speedways, trails, educational State parks, renowned universities, and truly unique tourist spots.
With miles of historic Route 66, State parks and outdoor activities, theater venues, and antique trails, you can spend a long weekend taking fly fishing lessons or lounging down the scenic rivers. Venture into Rolla, where you'll find a steady mix of modern and historic flair while taking in a play or a visit to a winery. Or if you prefer; travel back in time with a stroll down Route 66 in Lebanon with a visit to the museum or the park to see a Camp Joy original cabin.  You don't want to miss taking the family for some fudge and a little (or big!) challenge in an escape room in St. Robert. 
Our Fort Leonard Wood Region will end up becoming one of your favorite Missouri destinations. From antique stores and boutiques to historic buildings and trails to many cultural dining experiences and local breweries, the Fort Leonard Wood Region is quite literally a breath of fresh air.
Our Explore Fort Leonard Wood site is the place to start pre-planning for your visit to the area. Our pages and links provide the information you need to get started. 
Start exploring!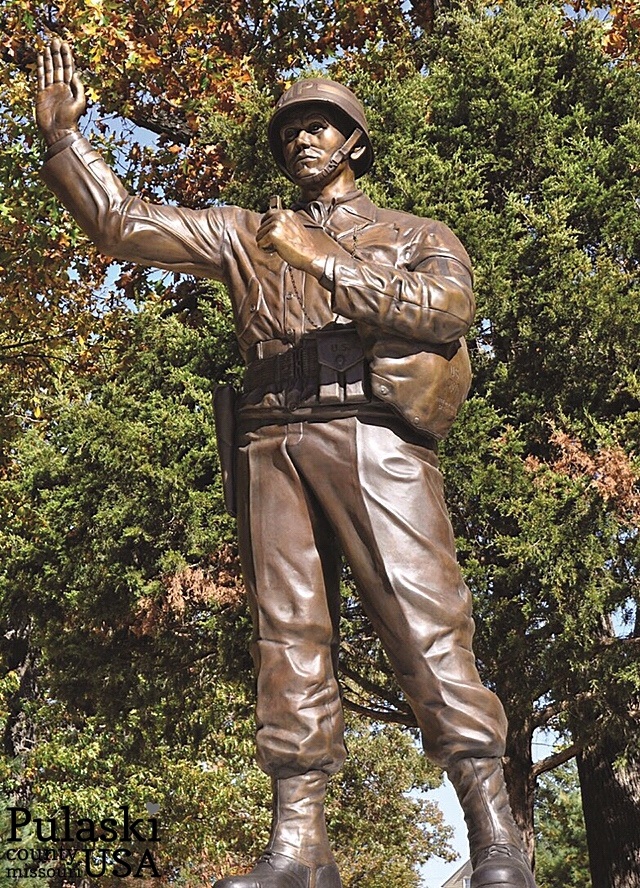 Piney River Brewing Company, Bucyrus, MO