EXPLORE UNIQUE MUSEUMS ITINERARY
Due to COVID-19 Restrictions: Please contact businesses prior to arrival to verify services offered and business hours.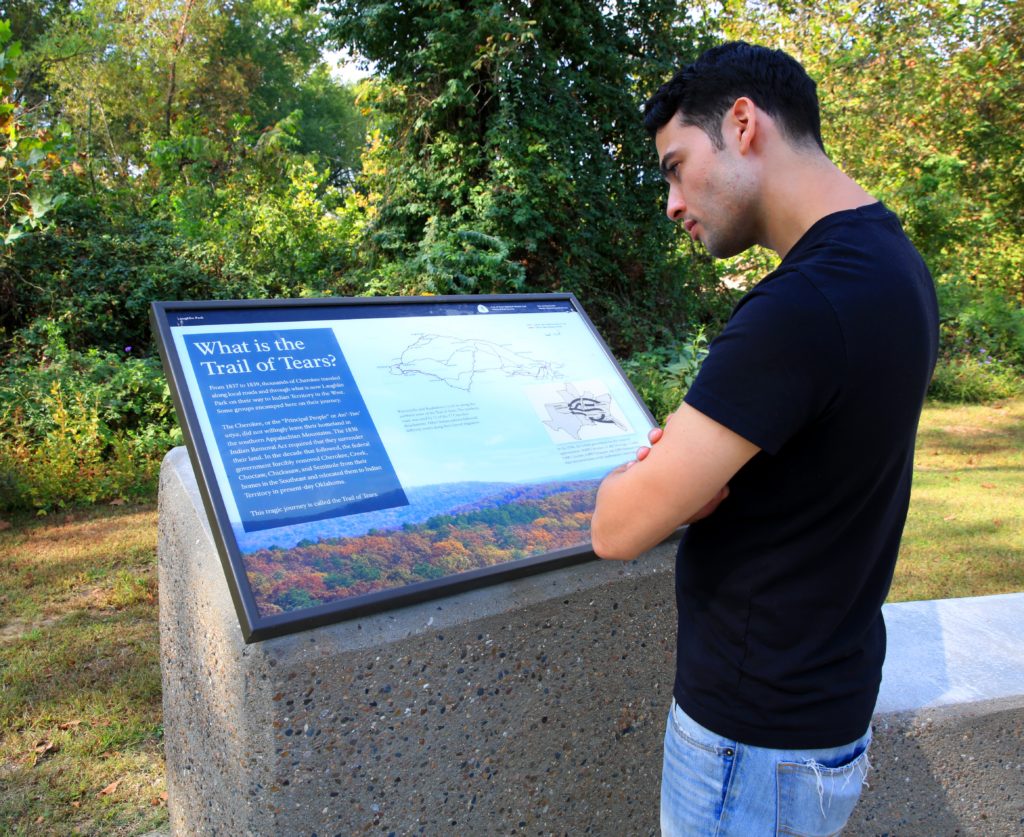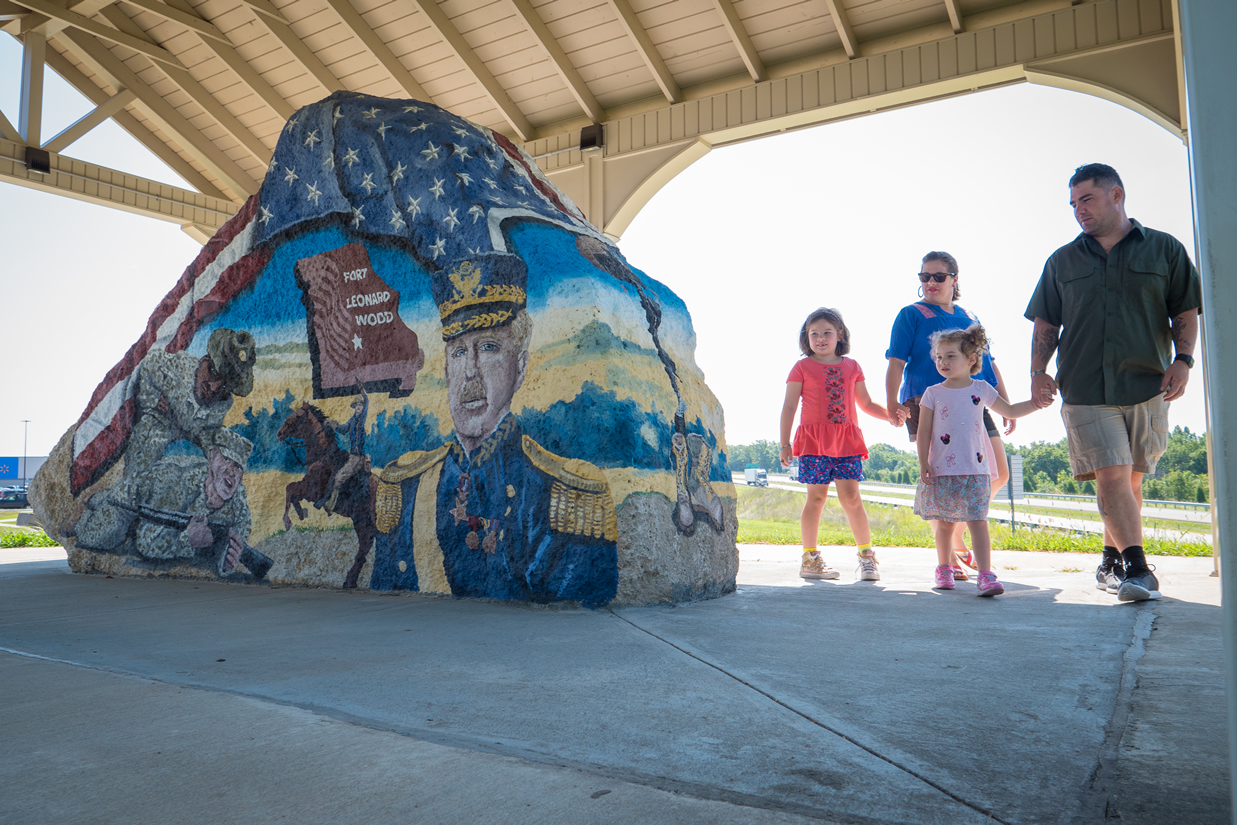 Pulaski County
1903 Route 66 Courthouse Museum: Closed for the 2021 Season. One of only two period courthouses on the Mother Road in Missouri, our Route 66 Courthouse is surely a gem in the historic highway's crown. The museum was added to the National Register of Historic Places in 1979. A guided tour through the George Lane Room, Homestead Room, Settler's Room, Military Room, Leonard -Wood room, Schoolhouse Room, Courtroom, Photography/Medical Room and Trail of Tears Room is available- or you can explore at your leisure. The gift shop features Route 66 souvenirs, 1903 Courthouse T-shirts, historical publications, postcards, and knick knacks- including frog themed items.  Free Admission.  Seasonal Hours – Contact them for opening dates and hours. 303 Historic Route 66 E, Waynesville MO
Cherokee Trail of Tears Encampment:  Seven Trail of Tears Wayside Exhibits begin at Roubidoux Spring and are located along the mile-long Trail of Tears National Historic Trail that follows the scenic Roubidoux River.
City of St. Robert Municipal Center Museum: featured displays which highlight the history of the City of St. Robert from old photos, law enforcement and fire department memorabilia, and old racetrack collectables. Also featured is a video of past city administrators, as well as longtime residents highlighting the formation and growth of our city. Open:  Monday through Friday from 8 a.m. to 5 p.m.  Free Admission.  194 Eastlawn Avenue, St. Robert MO.
John B. Mahaffey Museum Complex:  State-of-the-art complex features three indoor and two open-air museums highlighting Military history.  The United States Army Chemical Corps Museum houses a collection of over 6,500 artifacts, United States Army Engineer Museum represents the different roles engineers maintain, and the United States Army Military Police Corps Museum, chronicles the evolution of the military police functions.  The WWII Company Area is a collection of restored temporary mobilization buildings built 1939-1945.  As you walk through the barracks, mess hall, supply office, displays depict the experience of our service members.  A segment also educates on the segregation within our Armed Forces in early years and the impact of the German POW's held at the installation during WWII.  The Military Vehicle Complex features impressive historic Engineer, chemical and Military Police vehicles dating from World War II to the Global War on Terror. Open 8 a.m. to 4 p.m. Mondays through Fridays; 10 a.m. to 4 p.m. Saturdays. (Closed major holidays).   Free Admission.  495 S Dakota Avenue, Fort Leonard Wood MO.
Joint Services Park:  This park was established in honor of all branches of the military that train on Fort Leonard Wood. Take some time to visit the military equipment and read about the Marines, Navy, Coast Guard, Air Force and Army. North Dakota and Constitution, Fort Leonard Wood MO.
Memorial Grove:  The Memorial and Walkway provides areas for the Chemical Corp, Engineers and  Military Police to commemorate and recognize units and fallen Soldiers. Nebraska and Pine, Fort Leonard Wood MO.
Old Stagecoach Stop Museum:  Closed for the 2021 Season. Listed on the National Register of Historic Places this museum features 10 rooms restored to various periods in the building's history (1854-current).  The original log cabin was added to and later served as a stagecoach stop, inn, Civil War Hospital and apartments A tour with a guide in period costume takes about 45 minutes. Open Saturdays 10AM-4PM April-September.  Free Admission.  105 North Lynn St., Waynesville MO.
Frisco Railroad Museum:  The depot was the last in Pulaski County and served as the mail pick-up and drop-off point for the rest of the county. Now a museum, the original structure is home not only to county antiques, photographs and old train logs.  Free Admission.  Open 10AM-2PM the 3rd Saturday April-October and during special events.  10th Street, Crocker MO.
St. Robert Memorial & Freedom Rock: Display of rock murals representing various battalions and companies within the United States Military. Featuring the Saint Robert Freedom Rock of the "Freedom Rock 50 State Tour". Located on Saint Robert Blvd. in Saint Robert, MO.
Laclede County
Lebanon-Laclede County Route 66 Museum- Take a self-guided tour of the museum that will surely transport you back to the hay days of Route 66 in Lebanon.  The museum features recreations of a 1950s gas station and a classic diner, along with displays of Route 66 Memorabilia, a collection of Route 66 books, magazines and videos.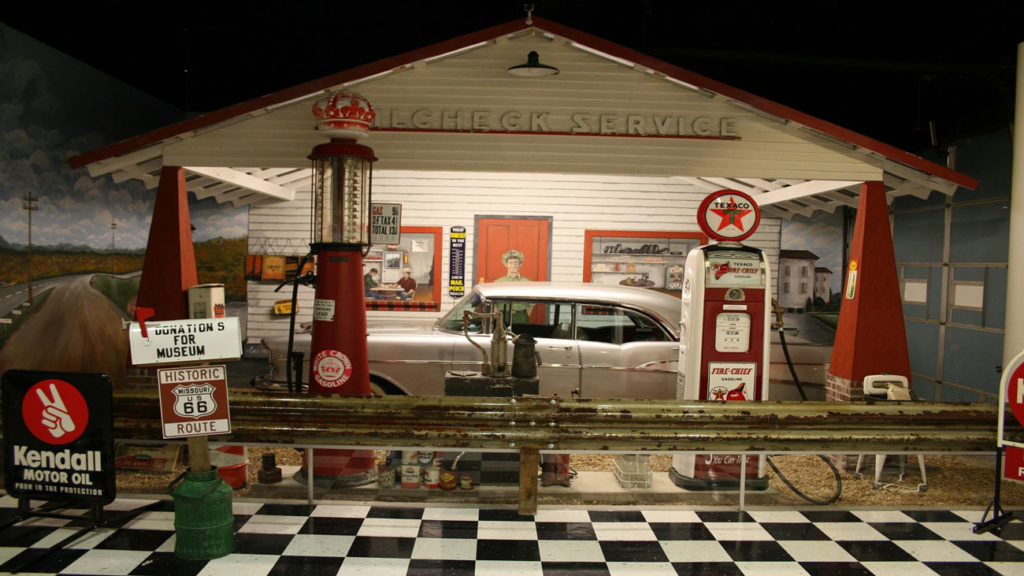 Texas County
The Bible Museum which is located at second avenue and walnut street. Its only open on Friday, Saturday, and Sunday from 1 to 4. There is no fee to go through it.
Texas County Memorial Building houses both the county Historical and Military Museum and Genealogical and Historical Society Library.  It is open Thursdays 10 a.m. to 3 p.m. from March to October. This is also a free museum.