EXPLORE HISTORIC ROUTE 66 ITINERARY
Check back often, exciting new updates are coming!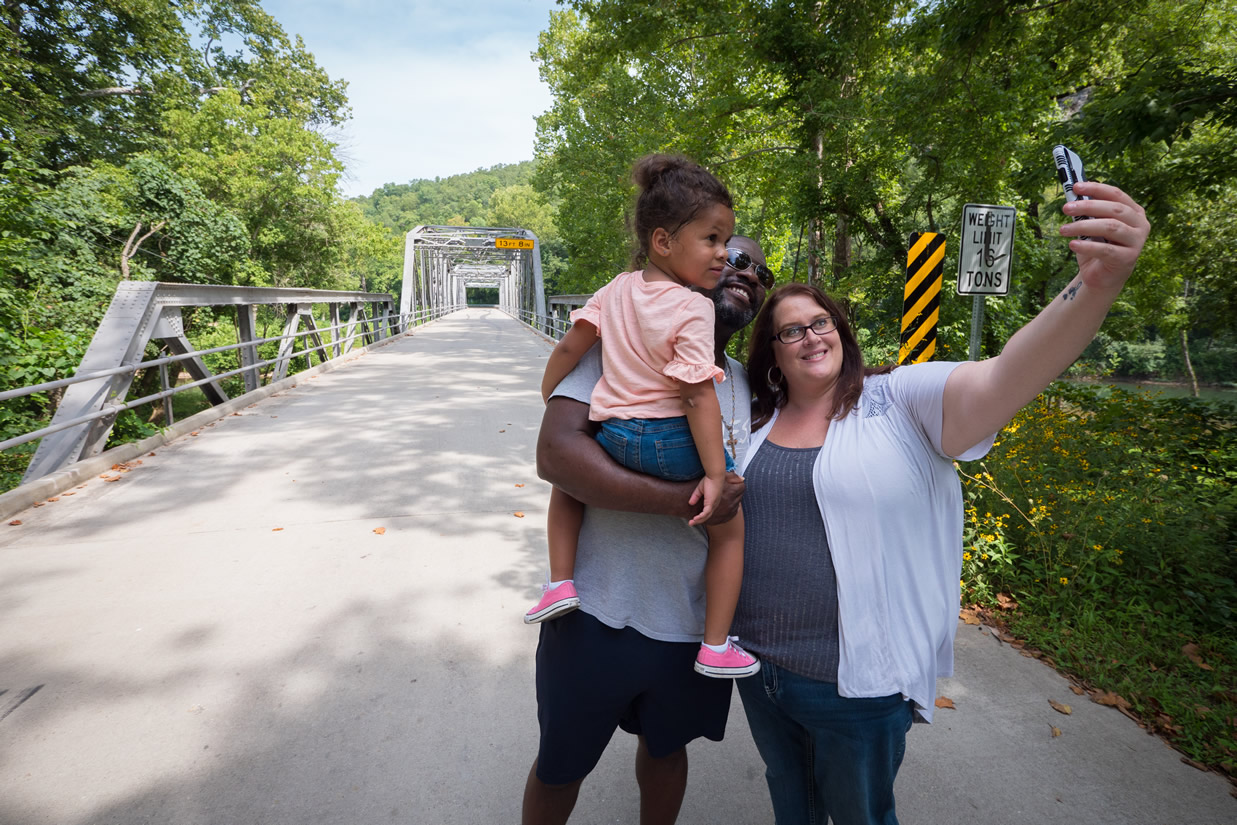 Pulaski County
Enhance your Route 66 adventure along Pulaski County's 33 mile stretch of Route 66 – featuring over 50 historic locations and stops along the way.  Access turn by turn directions available in print, an interactive map and audio at PulaskiCountyUSA's Digital Downloads​.
Starting from the east, the tour brings you through Hookers Cut, an engineering marvel of its time, the deepest single cut ever attempted on the State highway system.  The original road meanders through Devil's Elbow, known as one of the most scenic sections of Route 66, with the Hiawatha Bluffs, Big Piney River, 1923 Steel Truss Bridge, and the original location of the Munger Moss Sandwich Shop.  Continuing west you approach the historic location of Mark Twain Motel & Restaurant, now known as the Uranus Entertainment Complex offering photo opportunities, recreational activities, dining and their famous Fudge Factory and General Store.
In St. Robert you will discover the George. M. Reed Roadside Park, one of only two remaining Route 66 roadside parks in Missouri.  As you approach Waynesville, W.H. Croaker aka Frog Rock welcomes travelers to spend an afternoon; local museums, shops, restaurants and an opportunity to visit the National Park Service Trail of Tears Memorial and walking trail along the Roubidoux River.
This is just a sampling of the things to see and do along Pulaski's segment of Route 66, visit PulaskiCountyUSA.com for more information to include lodging, restaurants and shopping!
Phelps County
Rolla has its share of Route 66 attractions: Totem Pole Antiques and Mule Trading Post with the classic Hillbilly Sign. Two motels: Sunset Inn, old Norman Dee Motel and Old Coach House Inn plus the historic Edwin Long Hotel.
Two historic landmarks from the 1800s: Dillon House (1857) and Historic County Jail (1860). Ant three Route 66 classics: Buehler Park, "stubby" Stonehenge and Martin's Spring.
Historic context, the classic Route 66 in Rolla
The 1941 book, "Missouri, a guide to the "Show Me" state" published by the WPA tells us that 1 mile west of town, just beyond the railroad tracks to the left was a trail that led (0.6 mi.) to a "small iron mine… owned by the Missouri School of Mines and Metallurgy…". Further ahead (3.2 mi from town) was "Martin's Spring… enclosed within a squat stone house, with a daily flow of approximately 840,000 gallons.".
Jack DeVere Rittenhouse mentions it in his 1946 "A Guide Book to Highway 66" as the point where you leave the "plains" and enter the Ozarks. He added: "ROLLA… Major hotels: Edwin Long and Sinclair Pennant; courts: Colonial Village; Phelp's, Schuman's tourist City, El Caney, Trav-L-Odge, Winter's; Vance Motor Co. garage; all facilities…" he mentioned it was the site of the Missouri School of Mines and that there were two route alignments in the city: City 66 and "Main US 66 around the business district", he also mentioned Martin's Springs.
Sights in town
Begin north of Rolla at I-44's Exit 189, and visit the Mule Tobacco Barn:
Mule Tobacco Barn
11160 Dillon Outer Rd, 4.2 mi. east of downtown Rolla
This dead-end section of old Route 66, Map with Directions.
Frank Ebling opened it in 1946 in Pacific MO, but when Route 66 was replaced by I-44, bypassing his store he moved west to Rolla (1957).
Hillbilly Sign
Route 66 Kitsch – Americana
The Hillbilly sign you see in front of the store was originally part of the Sterling Hillbilly Store in Hooker, Missouri.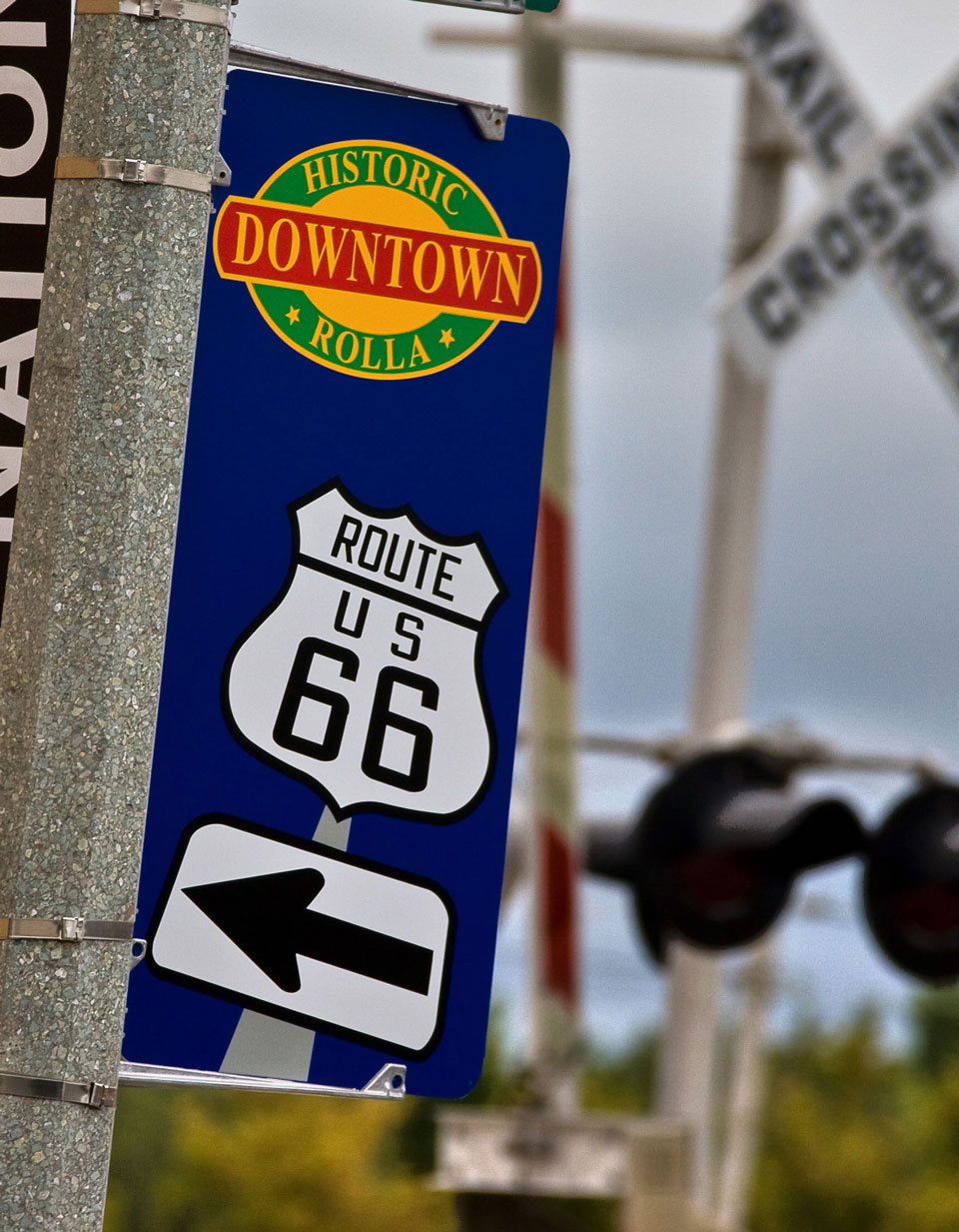 Into Town through Northwye
Here Route 66 is partly under the roadbed of I-44 (All about Old Route 66 alignment in Rolla), so you can go to the north side of the freeway and head west along MO-39 (Old Route 66) towards "Northwye", located at the strategic fork between US 63 and old US 66, until the 1950s, when it was bypassed by the new four-lane US 66 highway. At one time there was a drive-in theater here (now it is Al West Nissan, an auto dealer), the screen was on the eastern tip of the property, next to the freeway. Head west, cross I-44 and then slants SW until Pine St. where the City 66 went south through the business district and Main US 66 kept west and circled around the downtown along Bishop Ave. Both met again on the southern side of Rolla.
Laclede County
Lebanon-Laclede County is home to 37 miles of Historic Route 66!  From locations original to the route to locations dedicated to the iconic byway, there are several stops that are a must when visiting Lebanon's section of the Mother Road.  Of course, no road trip on Route 66 would be complete without visiting the Munger Moss Motel.  Its iconic original neon sign is on every must-see list there is for Route 66 Road Trips. Just across the route from the Munger Moss Motel is Wrink's Market.  The Market is sure to transport you back to your childhood with its selection of nostalgic candies, Route 66 memorabilia, and antiques.  While there, be sure to grab lunch, you won't regret it!
 You can also check out some other Lebanon's Route 66 Restaurants while doing your cruise.  Dowd's Catfish and BBQ and Elm Street Eatery are local favorites that will definitely become one of yours as well!  And if you need a rest after all that delicious food, check into The Manor House Inn. First built in 1913 by the Lenz Family, it was opened as the Lenz Ho-Motel in 1932 for travelers of Route 66.  Today it's a beautiful bed and breakfast that is like no other. Its original woodwork and murals throughout give The Manor House Inn a cozy and unique touch.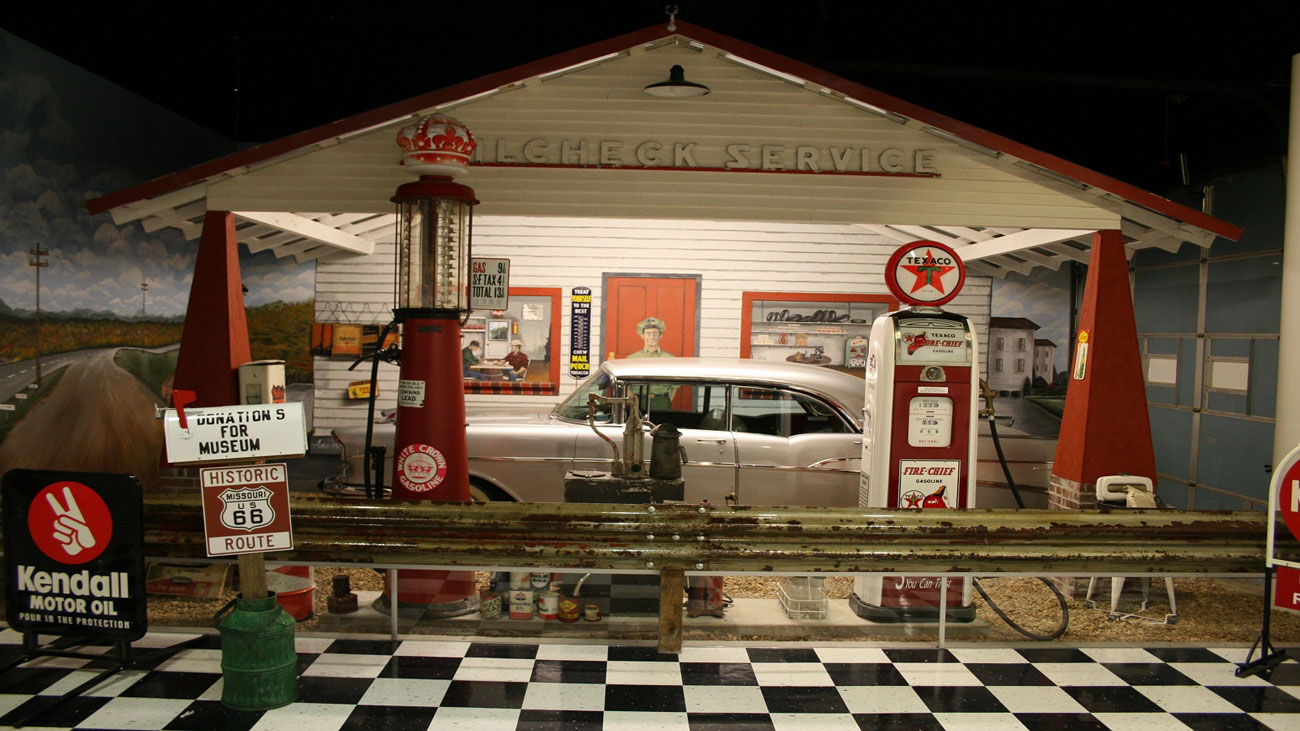 Route 66 Themed Boswell Park is another must-see stop on the route.  The park features 3 larger-than-life murals depicting life on the Mother Road in Lebanon.  Each mural displays factoids and history about Lebanon-Laclede County's section of the route and is located near a replicated fountain reminiscent of one of Lebanon's many Route 66 Motor Courts, Nelson's Dream Village.
Speaking of Route 66 Motor Courts, the park is also home to the last remaining Camp Joy Cabin!  This cabin was once located in Camp Joy in Lebanon, which was the first tourist camp between St. Louis and Springfield!  Camp Joy was a favorite on the route among many.  In fact, Camp Joy hosted many famous guests such as Bob Hope, Tex Ritter, Pretty Boy Floyd, and Bonnie and Clyde. Boswell Park is also home to the Annual Route 66 Festival held each year in June.
And no Route 66 trip through Lebanon would be complete without a visit to the Lebanon-Laclede County Route 66 Museum.  This museum will take you back to the heydays of Route 66 in Laclede County, with full-scale displays and well as smaller replicated models.  It's open 6 days a week (closed on Sundays) and free to visitors.
We know that once you join us, you'll find that there's a lot to love in Lebanon and Laclede County, MO!